tstHome
Supporting the Women of HR
HR Girlfriends makes it possible for the women of Human Resources to connect for knowledge sharing, resource swapping, professional development and personal growth opportunities. Live Anywhere. Work Anywhere. We got you covered!
Social Media for HR by HR, Is Here
Ready. Set. Engage.
HR Girlfriends Announces New HR Cypher Online Community!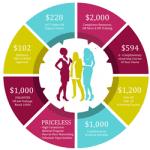 Join the Community
It's time you join forces with a community of like-minded peers ready to tackle the issues unique to the women of HR. 
LEARN MORE
Get Certified
The first-ever HR certification designed for professionals who are just beginning their HR career journey. 
LEARN MORE
Level-Up Your HR Career with the CyberSAFE™ Credential
Affirmation: Discover How To Use Your Subconscious Mind To Get What You Want 

May 30, 2023

You're familiar with your conscious mind. You use it to choose a channel on the TV or to decide what you're going to have for dinner. But there's another aspect to your mind, the subconscious. Your subconscious is most active during sleep and when you're mildly distracted. Consider how many brilliant ideas you've had while […]

HR Girlfriends
Career Monday: Transform Your Career By Developing Emotional Intelligence for the Workplace

May 29, 2023

As more studies show emotional intelligence improves employee productivity and job performance, it becomes a more coveted skill in the office. Emotional intelligence is when you can understand the emotions of yourself and others and manage your own feelings well. It shows a balance between intelligence and self-awareness. Emotional intelligence is an asset. Studies have […]

HR Girlfriends
Affirmation: Learn These Important Life Lessons Before Its Too Late

May 23, 2023

Imagine how much different your life would be if you could start over again. You'd probably choose a different career and put your time and energy into different things. There are many life lessons you can learn right now. You could live the remainder of your life feeling passionate, joyous, and fulfilled! Consider how these […]

HR Girlfriends
Psssst…. We love when you talk about us!
"Hello there!!!! Just wanted to let you know that they just offered me a permanent position to be effective August 1st as their Senior HR Generalist! Thank you so much for recommending me for this opportunity. I really enjoy the work and the work environment."
"....and to think that I had never heard of HR Girlfriends. I appreciate the unique opportunities available to connect within the LinkedIn group. I've engaged with so many HR professionals in various industries and geographic locations. Believe it or not, I was able to meet one of my HR Girlfriends in person at a recent conference and we've become fast friends. Keep giving us new ways to grow"
"Sana, you may not remember me but I had the pleasure of meeting you at a networking event in New York over a year ago. I wanted to say thank you for being open to answering my questions and providing guidance on my HR journey. I'm looking forward to the next NYC event."
"HR Girlfriends is such a cool concept. It's like I didn't know I was missing out until I was able to experience the women in the group. What I like most are the creative events you put on."
"I PASSED my aPHR exam today!!! Excited and ready to finish my MBA. Thank You for providing the training course and materials"
"HR Boyfriend ALERT 🙂 Yes, I'm a man but I love what you're doing for the profession. I just referred a co-worker to your website."